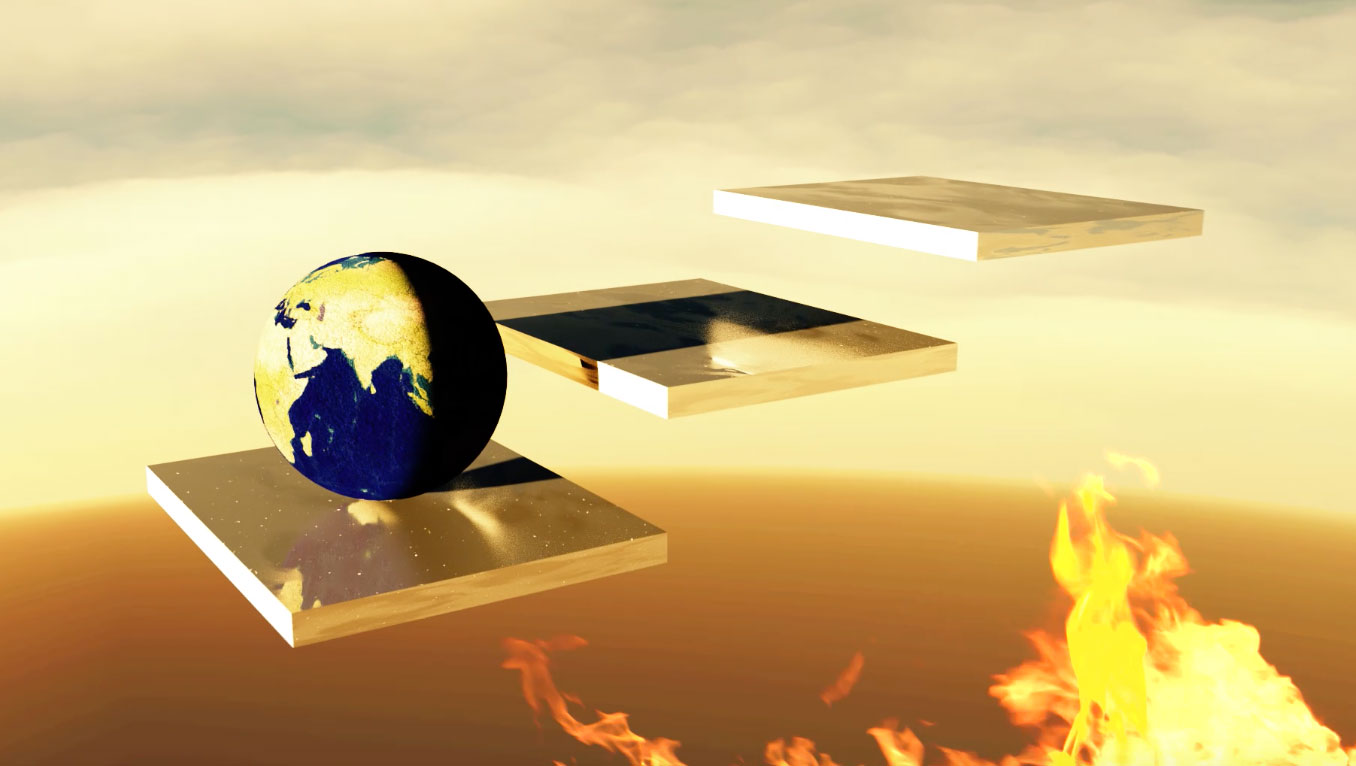 For Immediate Release:                                                                           October 26th 2018       

For Younger Generations, A Livable Earth Is at Stake!
Filmmaker Michael Allen's
How Hot Is It Going

To

Get?
Reveals How Global Warming Can Awaken
the
Sleeping Giant of
American Elections
Available Via iTunes October 26, 2018
The Key To Solving Global Warming
Is Politics and the Democratic Party
LOS ANGELES, CA – 130F Films and director/writer Michael Allen present How Hot Is It Going To Get?, a new feature-length global warming documentary that asks a simple question and reveals both the Fahrenheit answer to this question and how young voters can change the answer. The film lays bare the chief hurdles in getting global warming recognized as fact and achieving real policy change in the U.S. to ensure a livable Earth for current and future generations. A dynamic, animation-enhanced visual presentation, How Hot Is It Going To Get? includes interviews with Millennial-generation voters, political experts and climate change scientists who give lucid analysis of the clear and present  challenge to prevent a Soylent Green-like future on Earth.
How Hot Is It Going To Get? is now available through iTunes and will be coming to Amazon pay-per-view in early 2019. To learn more about the film, please visit https://www.howhotisitgoingtoget.com. To purchase the film via iTunes, please visit https://tinyurl.com/HowHotFilm. First-time filmmaker Michael Allen wrote, produced, directed and narrated Hot Is It Going To Get? It was a singular effort aided by skilled editors, animators,  videographers and key advisors. The 80-minute film features prominent experts from the media and political arena as well as climate scientists from the U.K., weighing in on the simple truths about our actions (burning of fossil fuels and the denialism of its link to our demise) and our inactions (choosing not to vote).
The lively mix of pundits driving Allen's points home in How Hot Is It Going To Get? include Professor Joanna Haigh, RL Miller, Professor Martin Siegert, David Roberts, Mac Zilber and the "Young Americans," sixteen 20-something potential voters who come to realize how  important each of their voices are. Climate change, says Allen, is neither a scientific nor a technological challenge; rather it's a political one which must address three main barriers –– divided government, the fossil fuel industry and conservative identity –– blocking America from joining the rest of the world to solve the climate crisis. "To me, the most interesting and unexpected part of this film is not the super high temperatures, but the political story," says Allen, "The young people I interviewed were amazed to learn how much potential political power is held by their generation. And this is the key to solving the climate crisis."
Allen is neither a journalist nor a scientist, but rather a concerned parent. He took the financial plunge of self-funding the film after the passing of his father and stepmother, who left him an inheritance. He could have invested his inheritance for the long term and secured a comfortable retirement in the decades ahead. Many (including his accountant) agreed this would be the safest path. However, he was aware that if we don't solve global warming within the next five to 10 years, Earth will become unlivable during his daughter's lifetime. And that possibility is intolerable. So as a parent, Allen reasoned that the safest path was to invest his inheritance in a documentary which could persuade millions of young Americans to become consistent voters for climate action. And by doing so, secure a livable planet for young people all around the world and for future generations.
"The Millennial voters are going to be the deciding factor in all of our elections for the next 40 years," declares Allen. How Hot Is It Going To Get? first appeared  as a popular essay written by Michael Allen in 2015 for the Daily Kos. The original essay explored the maximum Fahrenheit temperatures which would result from global warming. The strong public reaction to the article's simple question convinced Allen that there was a large audience for this new information. Then, in 2017, a groundbreaking scientific paper was published describing unprecedented humid super heatwaves projected to occur as Earth warms.
This paper calculated the probabilities of these super heatwaves striking specific locations. Unfortunately, the Southeastern United States will be an early strike zone for killer heatwaves. Yet the American public is still largely unaware of this looming danger.
There has also been a vast political sea change in recent years which the public has not yet noticed: the emergence of the Millennial generation as the most powerful,
yet untapped, force in American politics. This mixture of bad news (super heatwaves) and good news (tens of millions of new voters) allows the message of How Hot Is It Going

To

Get? to resonate with a mass audience. It is the classic mixture of fear and hope which drives the story forward and ultimately reveals that we, the people, must be the ones to determine how hot it's going to get on planet Earth.

LINKS:
For more info, photos, a screening link, or to schedule an interview, please contact
Green Galactic's Lynn Tejada at 213-840-1201, lynn@greengalactic.com.